Product Details
Unshrouded Pin Headers
Header pins 0.64mm square
Mate with corresponding receptacle housing and PCB receptacles
May be snapped to desired length if required
Note
50-Way Double row means 2 rows of 50 pins per row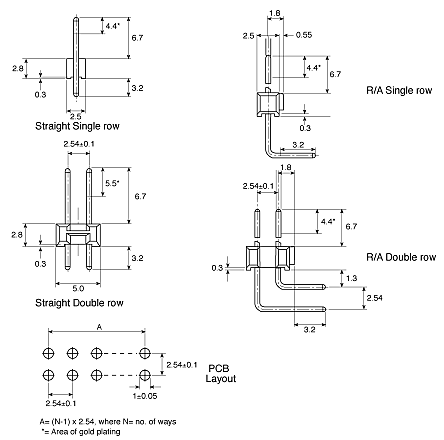 Note
50Way double row means 2 rows of 50 pins per row.
2.54mm TE Connectivity AMPMODU™ Range – Style 2 (European)
A wide range of modular interconnects on the industry standard 2.54mm (0.1in ) Grid, addressing applications across all industry sectors. Designed for wire to board or board to board connection, including stacking.