Innovative, sustainable, collaborative
Phoenix Contact is a leading global manufacturer of innovative and future-oriented components, systems and solutions for electrical engineering, electronics and automation based in Germany. They develop solutions for future technologies based on future-oriented connection and automation technology.

Phoenix Contact is one of the market leaders in the fields of: control cabinets (from terminals to controllers), installation (I/O wiring systems and industrial connectors), device and connection technologies (PCB connections and electronics enclosures)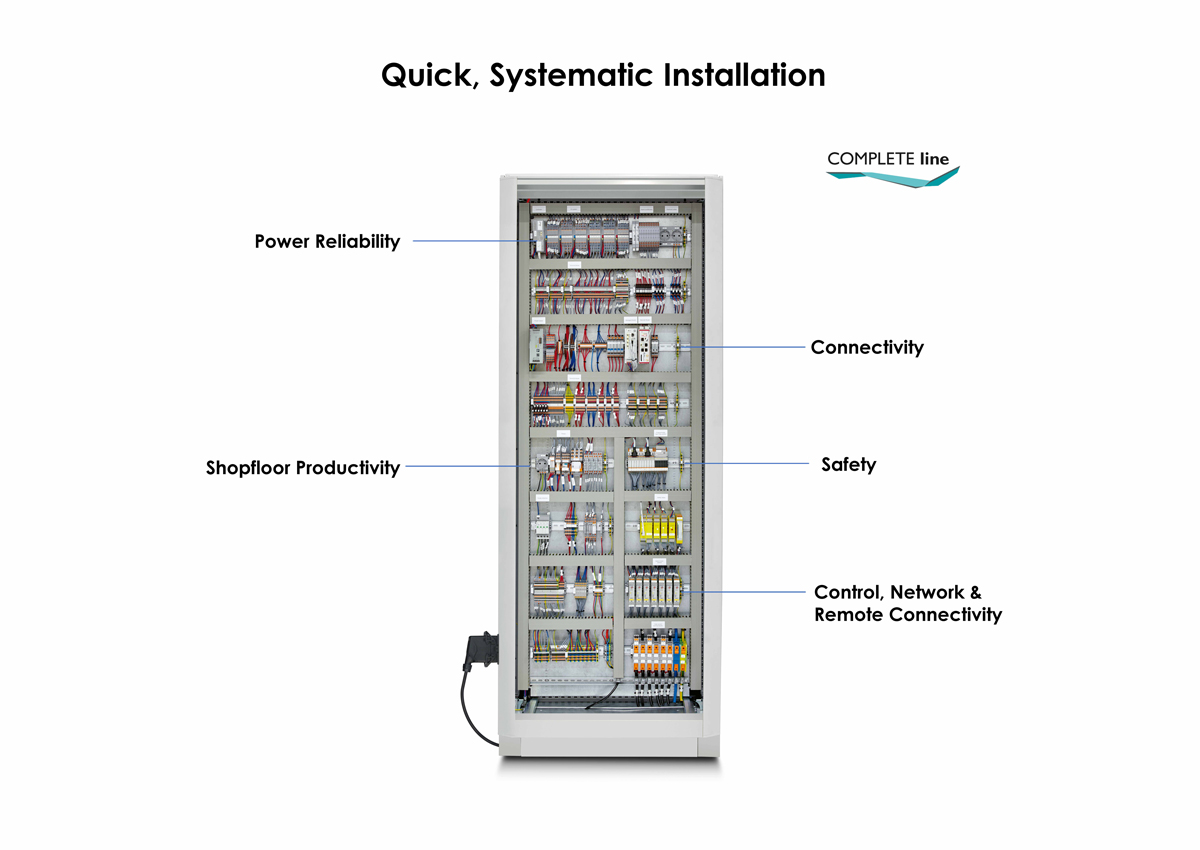 View Range

Power Reliability
Shopfront Productivity
Connectivity
Safety
Control, Network, Remote Connectivity



Solutions for the Control Cabinet
COMPLETE line is a system comprising technologically leading and coordinated hardware and software products, consulting services, and system solutions that help you optimize your processes in control cabinet manufacturing.
Power Reliability
• Necessary for maximum system availability,
• Protection against surges and over currents,
• Best in class power supplies with necessary power buffering, backup and redundancy, monitoring for faults and distributing power to the end devices.



Phoenix Contact's Remote Data Monitoring solution is a pre-engineered, pre-tested highly reliable industrial grade solution that enables personnel to monitor critical parameters and receive alerts even if they are not physically on-site.

The backbone of the solution is based on the Phoenix Contact's latest PLCnext technology which has the capability to allow Operational Technology (OT) to meet Information Technology (IT) along with a full suite of complementary products such as industrial grade 4G routers.

The solution is highly flexible and scalable and can accommodate up to hundreds of data points.
Customized Remote Data Monitoring Solution
Need something that is not listed? We can provide you with customized solutions tailored to your requirements. Please contact us for custom orders such as:

• Enclosure size
• Additional I/Os
• Human Machine Interface
• Uninterruptible Power Supplies and more