Design Smarter for the Industrial IoT
The Industrial Internet of Things (IIoT) is now a well-established concept and it's already a major influence on many of the products we offer at RS.

Applications for IIoT technology fall into two distinct groups.

The first are those used by electronics designers, envisioning and creating connected or 'smart' devices, vehicles or buildings. These customers depend on us for access to the latest ideas and new technology such as innovative wireless and Ethernet modules and chipsets.

The second group are those used by industrial engineers, who need IIoT parts and devices because now working with technology that uses (or needs to be upgraded to) IIoT connectivity.
Helping you embrace IIoT | Introduction to IIoT
We continually explore the industrial electronics sector and work closely with market-leading, innovative manufacturers to source the latest IIoT parts and technology for engineers.

Watch this video where we discuss a summary of the key areas to consider when considering implementing IIoT.
Our Industrial Electronics Partners
Our wide industrial electronic product offering is made possible by our local partnerships with leading global manufacturers.

Shop locally stocked products for fast and flexible delivery.Free* delivery available.
Shop TE Connectivity
Shop our range of over 2000 locally stocked TE Connectivity products.
View Range >
Shop Phoenix Contact
We hold stock for the complete range of Phoenix Contact products; offering product availability, price competitiveness, and fast delivery.
View Range >
Shop Schneider
Shop our wide range of locally stocked Schneider Electric products.
View Range >
Shop ABB
ABB and RS Components offer a broad range of Automation products for industrial applications.
View Range >
Shop Siemens
Shop our wide range of locally stocked Siemens products.
View Range >
Shop RS PRO
Shop our wide range of locally stocked RS PRO quality products.
View Range >
Fluke Connect - Watch the advantages of Connected T&M
Connected T&M is another way IIoT technology can help. Discover the benefits in our 80 second video.

Fluke has a wide range of products and technologies tohelp you keep up with today's technology as you work to keep the world up and running.
Product Support
Access product support through our technical specialists, online resources, by phone or through you
Learn More >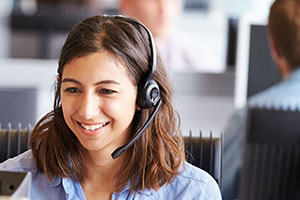 Product Plus
Our team helps you source and obtain quotes for items you can't find on our website.
Learn More >
DesignSpark PCB Software
You want to innovate with your PCB board designs. With DesignSpark PCB, there is no limit to your schematic size or the number of sheets.
View More >
We have the brands you need to get the job done.